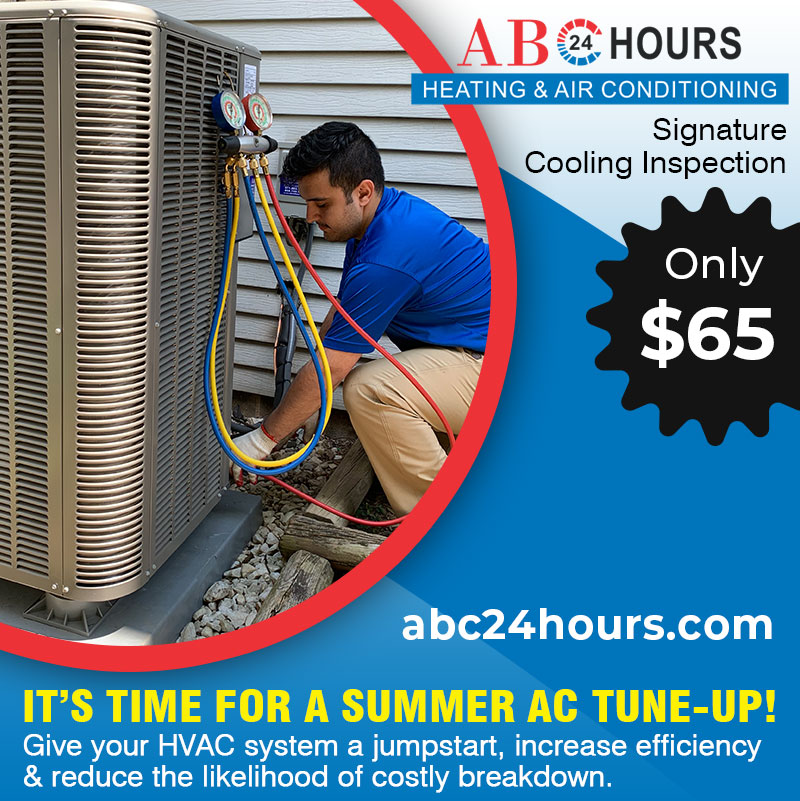 It's Time for a Summer Tune-Up!
Give Your HVAC System a Jumpstart, Increase Efficiency & Reduce the Likelihood of costly breakdown. ABC 24 hours is offering a signature cooling inspection for only $65.00.
Call Now! 703-682-9568
Get in touch with us today for expert HVAC services.
Are you having a problem with your heating or air conditioning systems? With over ten years in the industry, we will provide you with top-of-the-range and comprehensive heating and cooling services. 
We only use Industry Leading Products!
From high efficient Furnaces and Air Conditioner to indoor high proficient air quality products, we deliver a personalized solution for you or your business.